Diligent New Jersey Lawyers Provide Professional Representation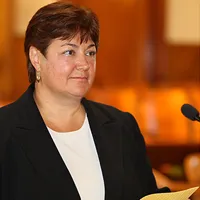 Our Paramus and Toms River offices provide experienced advice and advocacy in a range of civil legal areas
No matter the nature of your legal matter, knowledgeable advice from an experienced attorney improves the likelihood of a successful outcome. At the Houghton Delaney PC, our attorneys have almost 50 years of combined experience assisting clients throughout New Jersey in a wide range of personal and business challenges. That background enables us to find effective solutions in a prompt, cost-effective manner. We pride ourselves on our ability to explain difficult legal concepts clearly and promise that each client we represent will be treated with the utmost care and respect. Whether you've been injured through someone else's negligence, need help planning your estate, need counseling about divorce options, child support or custody, or have simple traffic violations that could generate points, fines or loss of license, the Houghton Delaney PC will protect your rights and arm you with the information you need to make smart choices.
Attorneys handling legal challenges with skill and efficiency
For a personal injury, family law, real estate, estate or probate matter, you can rely on the Houghton Delaney PC because we are known for:
Personalized attention — By learning about each client and their needs, we deliver legal advice specifically tailored to their objectives. Your case will not get lost or ignored in layers of office bureaucracy.
Strong recommendations — Founding attorney Katherine Houghton has obtained successful results for clients in hundreds of lawsuits and other types of disputes. These satisfied clients as well as peers familiar with our work have recommended us to people they know throughout northern New Jersey.
Lasting relationships — For more than three decades, we have provided counsel that focuses not only on the matter at hand but also on the long-term interests of each person, family and small business we represent. This commitment has led us to establish enduring relationships in and around Bergen County.
How your legal issue is handled can have a significant effect for years to come. At the Houghton Delaney PC, our advocacy is always informed by the highest standards of professionalism and service.
Attorneys assist clients in numerous practice areas and in many Counties from Northern NJ to Central NJ*
The Houghton Delaney PC represents individuals, families and businesses in many types of legal matters, including:
Personal injury — People who have been hurt due to the negligence of others count on us for dedicated personal injury advocacy to pursue the compensation they deserve.
Family law — Our firm's attorneys handle your divorce and other family law issues with compassion and competence so that you can put conflicts behind you and move ahead confidently.
DWI and municipal violations — If you have been charged with DWI or a municipal violation, our firm protects your legal rights and challenges flaws in the law enforcement process.
Wills, trusts and estate planning — The Houghton Delaney PC advises individuals and families about a full range of estate planning options.
Probate — Working through the probate process can make a difficult time even worse. Our attorneys help you fulfill legal estate requirements and seek successful resolution of conflicts.
Real estate — Whether you're a buyer or seller of residential or commercial real estate, need a lease, or are involved in a property dispute, we handle all such transactions and law suits, including actions to quiet title. We also handle the purchase of sale of businesses.
For every matter we handle, our aim is to educate our clients about the process, and represent their interests vigorously to obtain a favorable outcome.
Contact dedicated attorneys for skilled counsel
The Houghton Delaney PC helps clients with a full range of civil legal matters, ranging from personal injury to divorce to real estate to estates. We find these fields often overlap and require experience and understanding in each field to effectively represent our clients. Please call 201-688-3017 or contact us online to schedule a meeting. Our offices are in Paramus and Toms River. *Bergen, Passaic, Morris, Hudson, Essex, Middlesex, Union, Monmouth, Ocean, Sussex, Warren, Somerset, and Hunterdon,